Art District, an art and culture hub within Bacolod City, has fostered a community of artists and art enthusiasts with its art cafes, shops, and galleries. The space is filled with murals and sculptures from artists within and outside Negros.
Right smack in the middle of it is Corazon del Arte, an interactive installation lead by Megumi Miura along with her collaborators; Brandon Braza, Zabiel Nemenzo, Zander Lopez, and Zanna Jamili.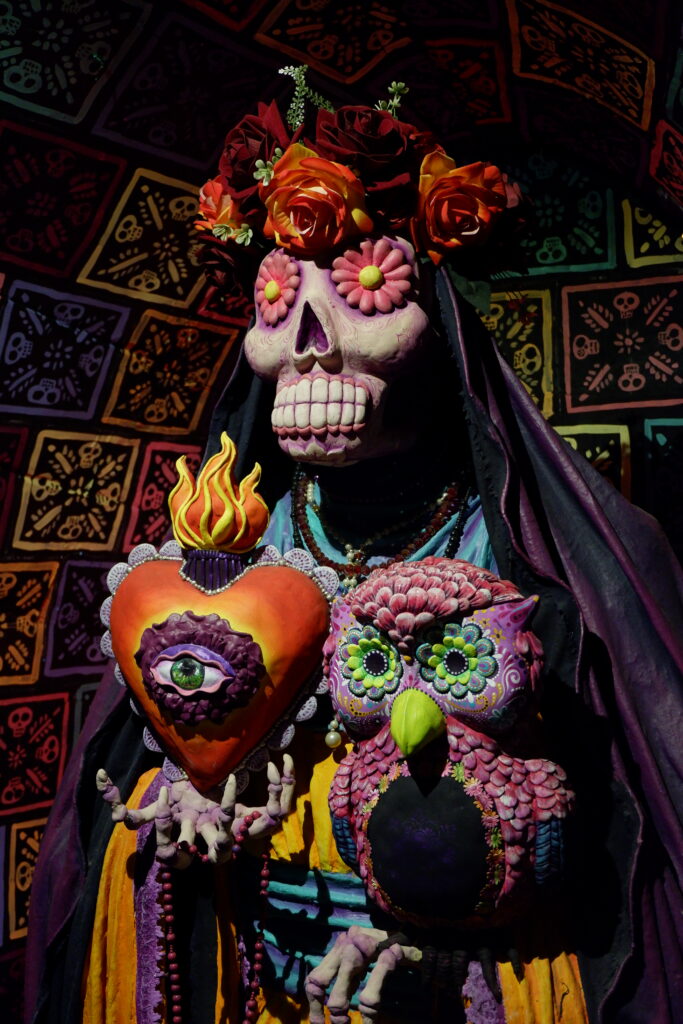 The piece is a grotto of the Mexican folk Christian icon, Nuestra Señora de la Santa Muerte with some Filipino elements. In Mexican culture, Santa Muerte is often depicted as a skeleton wrapped in dark robes similar to that of the Virgin Mary's, not unlike an ethereal grim ripper.
However, Megumi and her team's rendering is a six-foot-tall Santa Muerte covered in pastel robes while surrounded with colorful flowers and sugar skulls. Around Santa Muerte are "spirit guides" in forms of concrete statues of different animals mixed together to form otherworldly creatures. Amongst the creatures is a dragon with giraffe patterns, a hybrid of a carabao and a dog, a cat with a fish tail, a monkey with wings, etc
The artist, Megumi Miura, has always had a fascination with the concept of Christianity especially Folk Catholicism. Her interest lies mainly in Catholic iconography and symbolism. She says that it is because she grew up surrounded by relatives with different Christian beliefs which gave her a somewhat eclectic view of religion. She was always told to "just pray" and as an agnostic, she admitted that the concept of prayer has often fascinated and yet eluded her.
Santa Muerte means Saint Death in English. She is often misconstrued as a dark looming figure of death but she is much more than that. In Mexican culture, she is a protective light who bless those often shunned in the society like criminals and homosexuals. She has her concentration of devotees from the most dangerous neighborhoods in Mexico.
It is an interactive installation where the audience will be able to leave offerings of tequila, fruit, flowers, or cigarettes.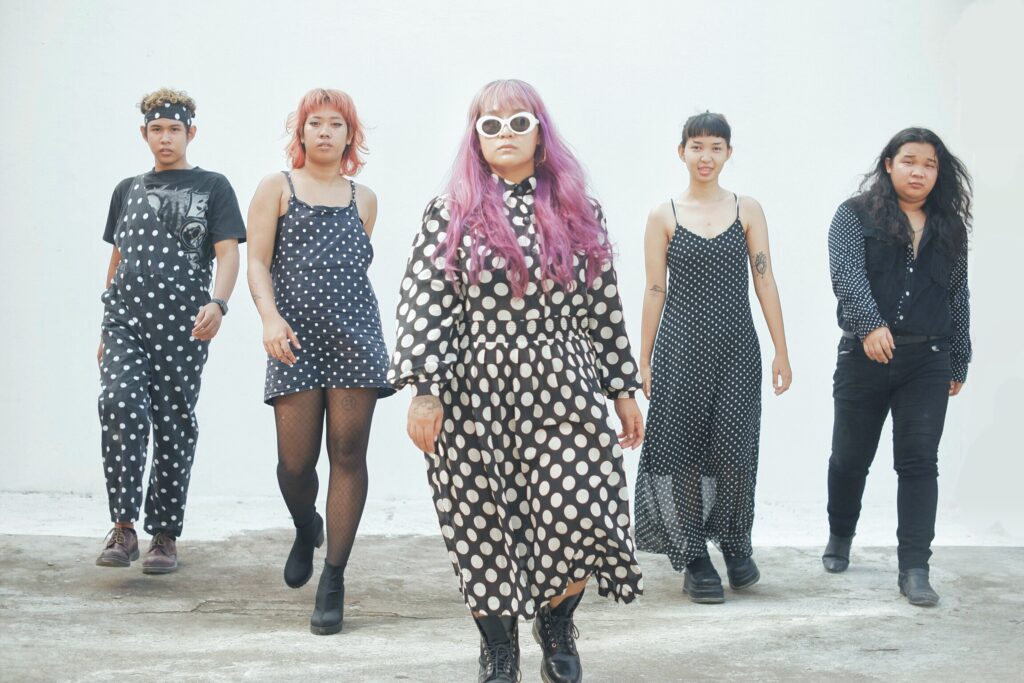 The artist thinks that the statue of Santa Muerte would be a perfect fit in Art District, a place that has become a hub for all lovers of the arts. Megumi says that artists and art enthusiasts are often judged by the mainstream. That is why they would most likely be taken under the wing of Santa Muerte. This would also be a great allegory to women who are often judged by their unusual and dark appearance which the artist feels strongly about. Santa Muerte will have her protective light in the heart of the art (Corazon del Arte) district for its motley crew.
It is also important that the piece highlights the cycle of life and death. According to Megumi, the Covid-19 pandemic resulted in so much death and the grotto is a homage to those who passed away, as well as to protect those who are living. The grotto of Santa Muerte is a testament to the cycle of life and death and the assurance that things continue to go on.
Photos by Brandon Braza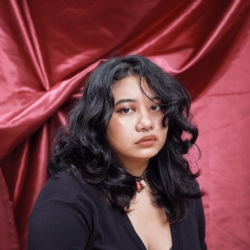 Latest posts by Geli Arceño
(see all)