Viewing Faye Abantao's "Don't Forget to Remember" at the Art Fair Philippines 2023 is opening doors to the past. The exhibition is composed of six doors. Each door has different colors, details, and handles. Guests are invited to open the doors and view what is inside. For much of Faye Abantao's years as an artist, she created artworks that resembled mementos– carefully folding pieces of paper, mapping them into the canvas, and eventually giving them figures through image transfer. For her recent works, Abantao took those mementos and placed them inside the cabinet, hidden until the doors are opened.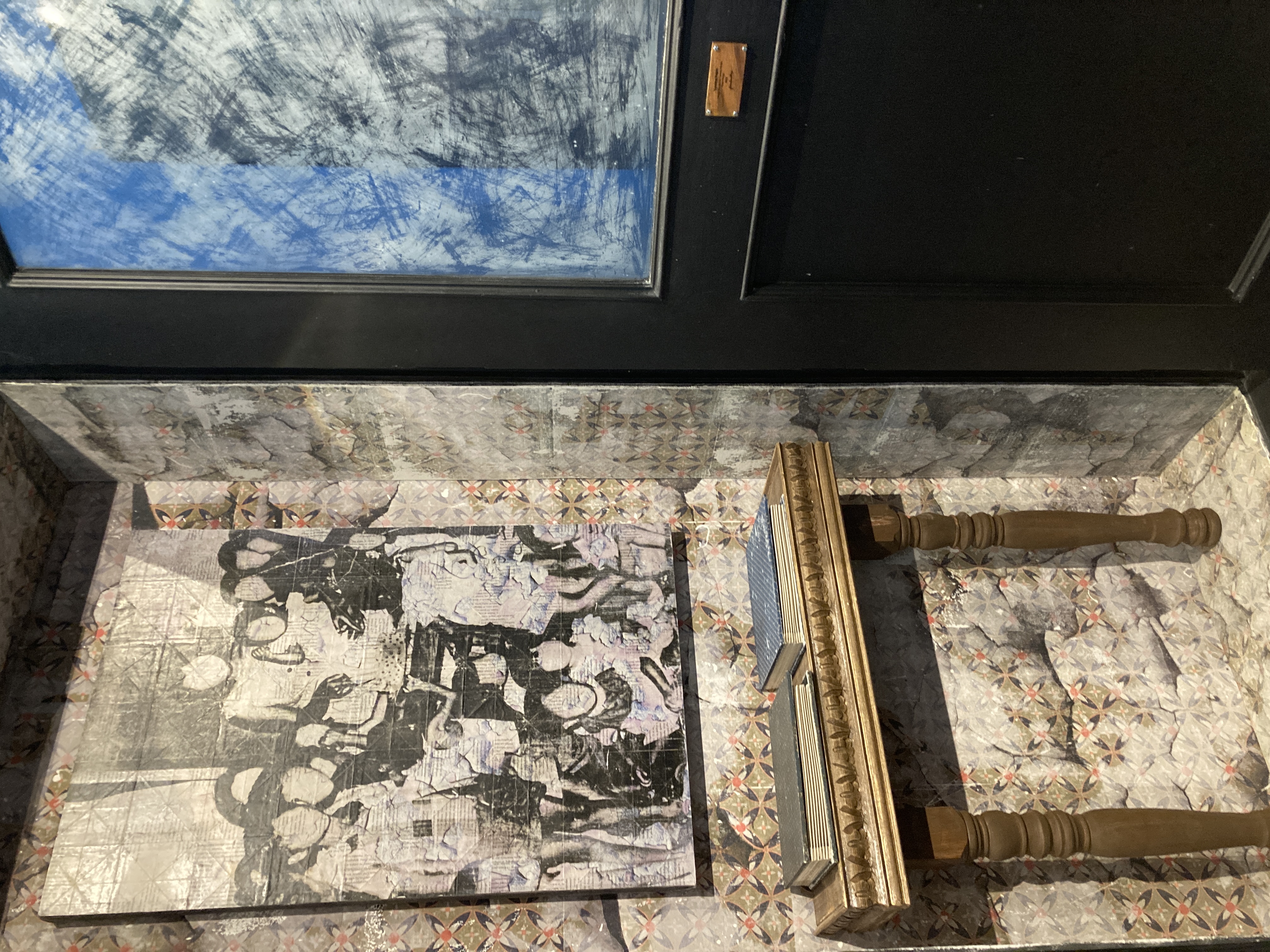 ---
Abantao's art resembles storehouses of memories and the doors are the constant passing of time. The walls of her artworks are lined with paper – aged, creased, torn. They also accommodate objects that serve as a stimulant to memories. — old photographs, desks, calendars, books. How the objects inside are placed also tells the audience how memories are scattered and fragmented. Even the blurred faces in photographs show how memories can sometimes be unreliable.
Starting out with paper collages as her medium, and folding as an outlet, she discovered a technique that combines her interest in photography and paper. Her process has now evolved into three-dimensional collages that use scale and suspense to stimulate nostalgia. Her material-oriented process allows her to have more room for experimentation.
Faye Abantao is a graduate of Fine Arts; Major in Advertising at the La Consolacion College. She's had four major exhibitions, multiple group exhibitions, and a residency at Gwangju, South Korea in 2017. Her other exhibitions and artworks can be viewed at the Tin-aw Art Gallery and Orange Project.
Latest posts by Thrive Art Projects
(see all)