Artist and art educator Kristoffer Brasileño answers your questions about anything art-related in our new series, Art Questions.
---
How long do you usually wait before you varnish an oil painting? -K.P.
I apply retouch varnish on the 2nd to the last layer of an oil painting. This will oil out dry patches of paint on the canvas and will ensure that the surface is evenly oiled and create a semi-wet surface for the next or last layer to stick on for better synthesis and blending.

After finishing the painting, I wait 6 months before applying the final varnish. This waiting time will ensure that the oil layers below are completely dry before applying the quick-drying varnish. Some oil paintings may appear dry to the touch but the layers of oil are kind of wet beneath the surface and if applied with a quick-drying varnish, the oil layers underneath may still move which will result in the cracking of the varnish surface.
---
Is it practical to do both digital and traditional art? – J.C.
It depends on what kind of digital art or traditional art one does. I see digital art (as in digital illustration using a graphics tablet) as another medium that may be mastered alongside other media such as oil, graphite, or watercolor. I see it as just another instrument, in the same manner, a musician can switch between a saxophone, a violin, a keyboard, or a harp.
But knowledge of a particular media just like the knowledge of a particular instrument requires practice and continuous use to arrive at mastery. For art students, it is ideal to have a sampling of different media to have an idea of their use and capabilities.
Mastery takes time and it is impossible to know all the techniques and methods of a media by one person and the limits of finite hours of a human being. Ultimately, an artist has to choose a limited number of media if his or her objective is mastery, competence, or consistency.
---
Can art hobbyists be also called artists? – A.T.
Yes of course. In the absence of an institution that can confer the title of "artist" to any person, anybody can practically claim to be an artist. But being an "artist" may also be a never-ending cycle of conversation between the maker of the art object (the artist) and the milieu or ecosystem where the artist operates (the art world).
In the present time, the milieu is composed of hobbyists, amateur artists, professional artists, art students, art educators, galleries, museums, cultural workers, critics, the audience, collectors, and curators among others. Each of these personalities or institutions may have varying definitions of what is art or what it takes to be an artist and it depends if you seek validation from these components or not.
For me, to be an artist is to know what your art is and to know what it means to be an artist. To know these is to know and defend your position in the art world.
---
Editors Note: If you have questions about art that you want to be answered, send your questions to thriveartorg@gmail.com or DM us on our Facebook page. Include your name and location, or a request to remain anonymous.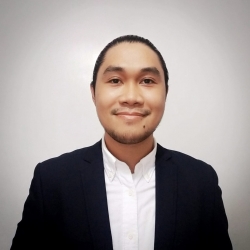 Latest posts by Kris Brasileno
(see all)