Central Philippine University (CPU) has been offering the program, Digital Media and Interactive Arts (DMIA) for nine years, and has produced students who went on to work for creative agencies and to pursue personal creative works. One of the projects that Centralian artists have recently took part in, is the manga based on Panay Sugidanun entitled, "Golden Realms".
The project was supported by The Japan Foundation, Manila, and organized by Thrive Art Projects. On March 20, 2023, The Japan Foundation, Manila represented by its Assistant Director, Wataru Abe; and Carlos Ortiz visited Central Philippine University to meet with CPU President Teodoro Robles and DMIA students at the Henry Luce III Library.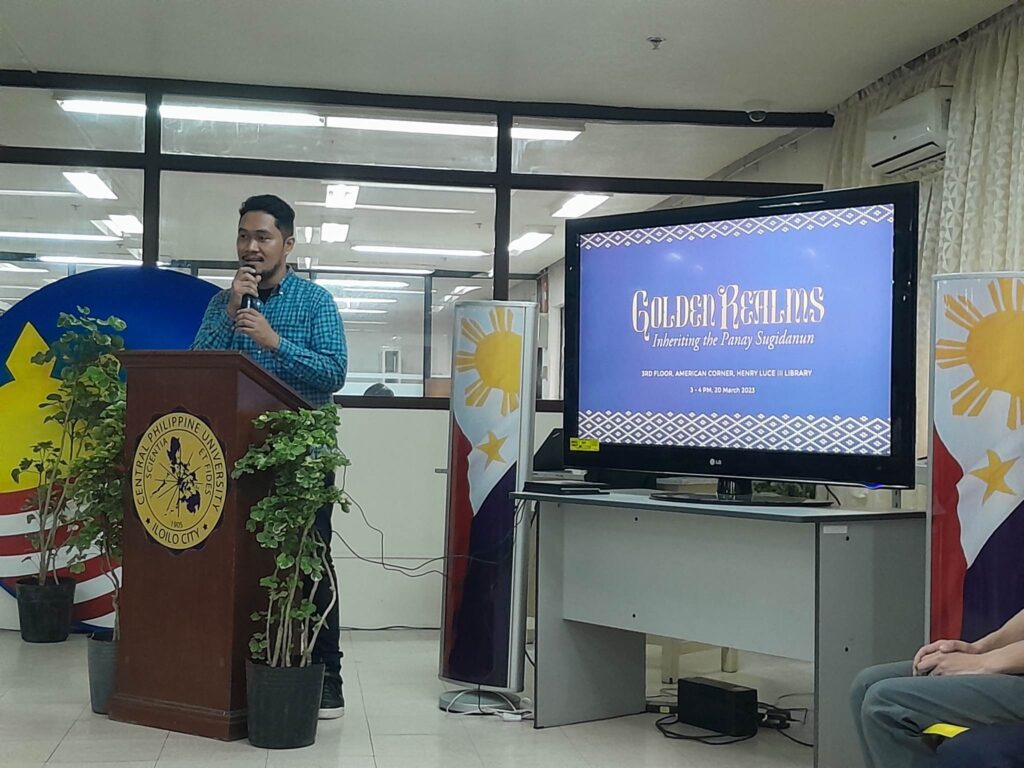 The manga project is an example of cultural collaborations between countries like Japan and the Philippines — borrowing manga from the Japanese culture and using it to visualize an oral tradition in the Philippines. The group collaborated with Panay Bukidnon chanters, Leopoldo Caballero and Romulo Caballero. The group also sought the help of CPU's Henry Luce III Library which safeguards the recordings by F. Landa Jocano. The recording, which was in archaic Kinaray-a, was translated by Romulo "Tay Mulok" Caballero to the researchers. During the talk, Tay Mulok also narrated and chanted a portion of the epic where one of the characters, Humadapnon, was trapped inside Tarangban or a cave-like dwelling. This story is the central arc of Golden Realms: Chapter 2.
The artists were able to create character studies with the materials available including photos of Panay Bukidnon for the costumes, and photos of Calinog and other areas in Panay for the setting. Before the final artworks were released online, the studies were then validated by the elders. Artists, Kristoffer Brasileño and Feldianne Aragon presented the creative process to the students with particular emphasis on the self-determination of the Panay Bukidnon represented by Tay Mulok.
Before the presentation of the manga project, the students were introduced to the Indigenous Peoples of Panay by Dr. Irving Rio who presented his research about their political system and different worldviews. Dr. Rio has done research in the hinterlands of Panay for more than ten years.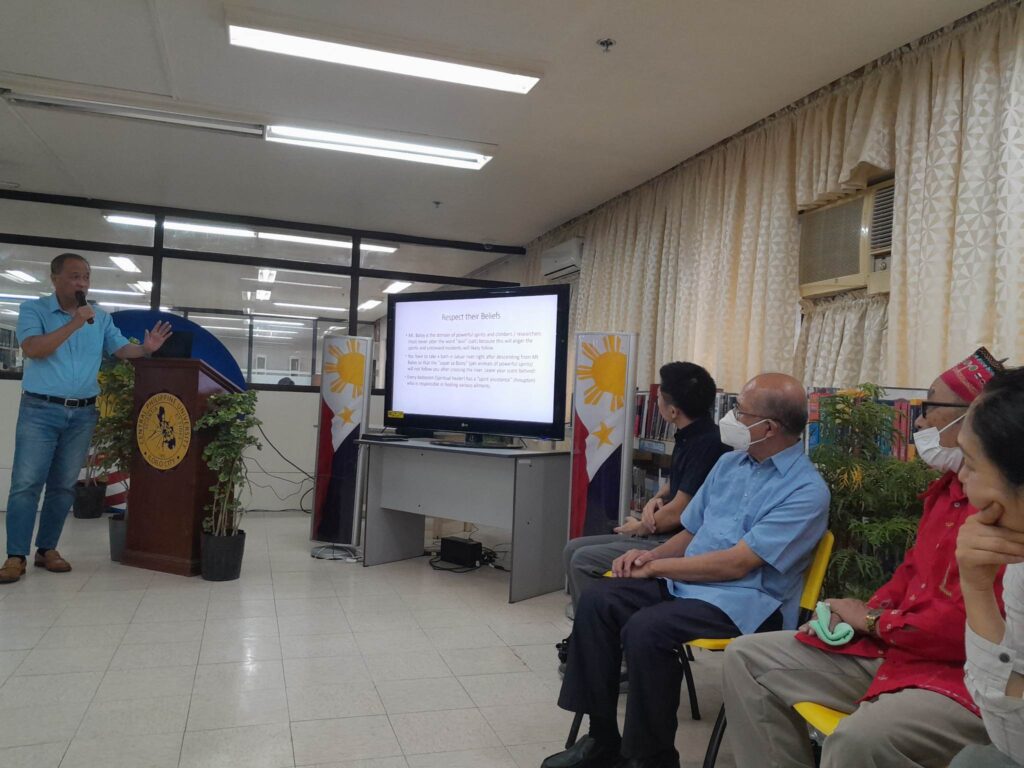 In attendance during the event were guests Akiko Kitamura (Cultural Envoy of Japan), and Hiroaki Yokoyama (composer); as well as members of the Thrive Art Project team, Mia Reyes, Jay Vasquez, and Allyn Canja. The talk was made possible by the librarians and staff of the Henry Luce III Library.
Latest posts by Thrive Art Projects
(see all)