The process is often an aspect of an artwork that is overlooked. More often the audience examines only the image. But in Kristoffer Ardeña's Ghost Paintings (Cracked Category), one can't separate the process from the image. Based in Bacolod, Ardeña sources the materials of his artworks from everyday materials that can be easily found in his surrounding. This includes rugs, elastomeric paints, and pvc fiber. With these materials, Ardeña starts examining the materiality of his medium, and the results of the process are paintings weaving the different colors inspired by the patterns of a basahan.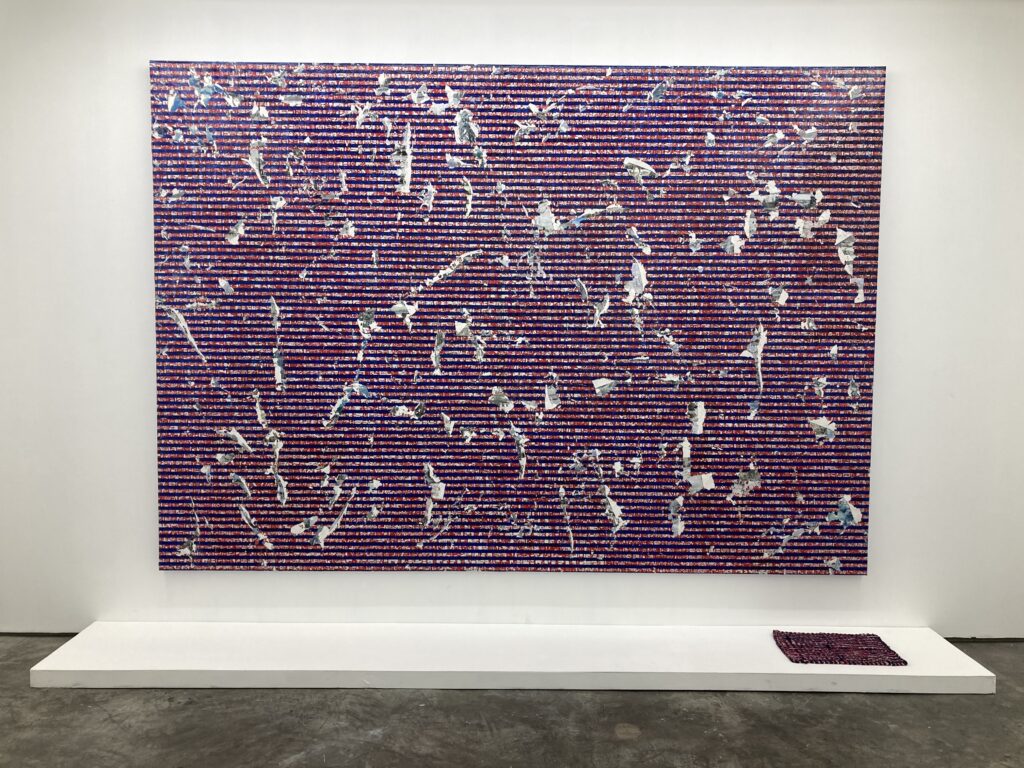 More than images of blown-up basahan, Ardeña situates the everyday object inside the gallery and in front of the painting as if inviting the audience to step into his world and ruminate about the cracks, weaves, and creases of a basahan. In the reference object, these signs of use often indicate the passing of time, the weight of the owner's daily chores, and the dirt from the world outside. While in Ardeña's paintings, these are the result of a process of deliberate repetition of shapes and colors, and of the accidents that cracks of the elastomeric paint could create.
Everyone is familiar with this basahan, perhaps most Filipinos see it every day, but rarely do we pay attention to it. It's a material that undergoes different changes of form, from an item of clothing to scraps of fabric to a basahan intricately woven in factories. Ardeña picked up these rugs and made them into an object of art. There is so much history and intertwining layers of socio-economic issues that this material represents. Basahan is often seen being peddled by vendors on the streets to buyers who are often of the middle and lower middle classes. Ardeña's creation of art out of it may also be a statement of an object's value.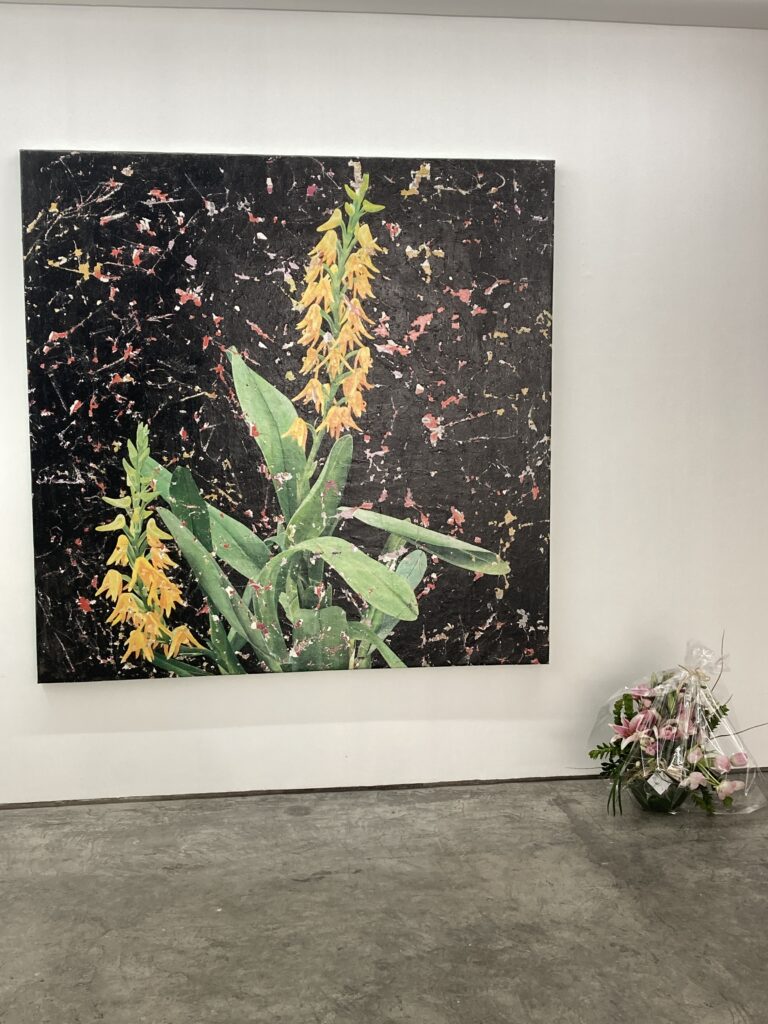 In the exhibition "February 23, 1949" (February 15 – March 15, 2023, at Art Informal Gallery) which features another collection of Ardeña's "Ghost Paintings" another image has emerged from the artist's cracked paintings — the flora. Perhaps another allusion to the artists' surrounding. He has shared photos of his studio which also houses plants of different types. The exhibition can be viewed online through this link.
Aside from Negros, Kristoffer Ardeña also lives in Madrid (Spain). His individual projects include Museo Carrillo Gil in Mexico, Selesar Sunaryo Art Space, Ruang Mes56 and Cemeti Art House (Indonesia), Vargas Museum and the Cultural Center of the Philippines in Manila (Philippines), Centro de Arte Dos de Mayo Museum (Madrid), La Conservera Centro de Arte Contemporáneo in Murcia), Spain.
He has also participated in collective projects, including the 3rd Bucharest Biennale (Romania), 3rd Guangzhou Triennale (China), Konstholl C in Stockholm (Sweden), Caixa Forum in Barcelona, and La Casa Encendida in Madrid, MUSAC in León (Spain), Casino Forum d'Art Contemporain (Luxembourg), Apexart in New York (USA), Museo Ex Teresa Arte Actual (Mexico) and the Museo de Arte Moderno in Medellin (Colombia).
Ardeña is the founder of MILF (Moving Image Lab Filipinas) and the co-founder of Photoma, an initiative on Philippine contemporary photography.